How do you like your pomegranate juice? In this recipe for roasted pomegranate carrots, we're elevating a simple seasonal vegetable by making our very own pomegranate molasses! The natural sweetness of carrots pairs perfectly with the slightly tart pomegranate flavor. Get the recipe below!
I received free samples of POM Wonderful mentioned in this post. By posting this recipe I am entering a recipe contest sponsored by POM Wonderful and am eligible to win prizes associated with the contest. I was not compensated for my time. 

Have you ever tried POM Wonderful? I usually drink this delicious pomegranate juice all on its own or add it to my smoothies for a healthy dose of nutrients.
When I was challenged to create a recipe with POM Wonderful, I wanted to flex my culinary muscles and do something different. My first thought was to use the juice as a marinade, but if you know me, you know veggies are always on my mind.
Cooked carrots are traditionally made with honey and orange juice, so I thought they would be the perfect seasonal vegetable to pair with pomegranate.
A Homemade Take on Pomegranate Molasses
I did some digging around for inspiration and came across pomegranate molasses. Ding ding ding! It sounded decedent and easy to make (although it does require some patience).
Did you know?
Pomegranate juice is higher in antioxidants than any other fruit juice? POM Wonderful is 100% juice. It is whole-pressed, meaning that in each 8 oz. bottle, you are getting a unique blend of polyphenol antioxidants from two whole pomegranates. Wowza!
Pomegranate juice has been linked to muscle strength recovery, memory and cognition, having a positive effect on the microbiome (hello, gut health!), to name a few.
POM Wonderful is also a fantastic source of potassium, which regulates fluid balance and is essential for a healthy heart.
Disclaimer: If you don't have the patience or time to make homemade pomegranate molasses, you could substitute for store bought. Balsamic glaze would also be delicious!
This dish for roasted pomegranate carrots is a stunner. It might even be my most proud side dish recipe yet! I am all about simple recipes that make a big impression on the plate.
I guarantee that if you make this dish for friends and family, you'll rock their world (and taste buds).
Print
Simply Roasted Pomegranate Carrots
---
4 cups

POM Wonderful 100% pomegranate juice

1/4 cup

coconut sugar

3

bunches carrots (about

2

lbs)

2 Tablespoon

olive oil

1 Tablespoon

cumin
salt and pepper, to taste
For garnish: tahini, pomegranate arils, pistachios and chopped cilantro
---
Instructions
To make the pomegranate glaze, add the pomegranate juice and coconut sugar to a medium saucepan and bring to a simmer over medium heat. Continue to simmer gently for about 90 minutes, until the mixture has reduced to 1 cup of liquid. Once reduced, let cool completely and store in the refrigerator until ready to use. The molasses will continue to thicken as it cools!
To roast the carrots, preheat the oven to 425 degrees.
Trim the tops off of the carrots and spread into an even layer on a parchment-lined baking sheet. Drizzle with olive oil and sprinkle with cumin, salt and pepper. Roast in the oven for 15 minutes.
Take the carrots out of the oven and drizzle about 3 Tablespoons of the pomegranate molasses on the carrots, shaking the pan to evenly coat. Return to the oven and roast for another 5 minutes or so.
When finished roasting, let the carrots cool slightly and transfer to a plate. Drizzle with more pomegranate molasses and tahini. Garnish with pomegranate arils and pistachios for a crunch and some chopped cilantro for a fresh flavor!
---
Notes
If you don't have the time and patience to make homemade pomegranate molasses, you can substitute for store bought or use balsamic glaze!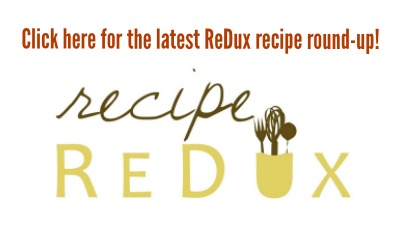 Want to save this recipe for later? Pin it!